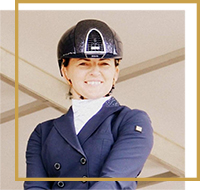 Magdalena Zalewska
trainer and rider, GP level
Magda's equestrian adventure began with eventing. One of the best in this field in Poland, silver medalist of the Polish Championships, qualified for the Olympics in Athens, experienced in international competitions. Magda excelled in eventing but dressage has always been her true love. She helped to create Equesta from the very beginning, trains Equesta horses with great success competing nationally and abroad.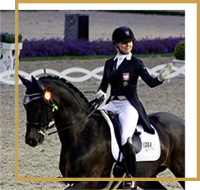 Beata Stremler
trainer and rider, GP level
Number one of Polish dressage sport. Many years ago decided to move to Germany to be able to learn from the best. Beginings were not the easiest but step by step, year by year Beata became one of the best riders in Europe. Competed in numerous international events with very good results. In 2012 Beata represented Poland at the Summer Olympics in London. Very passionate about her job, loves horses and gives each of them a chance to become a dressage star. Patient and professional in everything she does.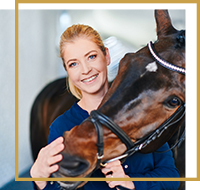 Sylwia Ruta
owner and founder of Equesta
Passionately in love with dressage. Equesta fulfills her dream about a professional training center in Poland. Active dressage rider currently competing on national level.